We manufacture flexible packaging with frangible seals, reducing the need for multiple containment systems for ready to mix products. Your business will increase profits while reducing waste.

We provide 100% custom solutions for all our customer projects. You can purchase bags that range in volume from 1mL to 3,000 mL. Our designs can support a wide arrangement of fitments for precise delivery. Minimum order quantities as low as 1,000 parts on any design.
Convenient

Scalable

Reliable

Customizable

Our Burst Pouch® is the most advanced technology available for packaging multi component pre-measured liquid systems. Our specialties are frangible film pouches for liquids and powders.
---
The ability to produce repeatable frangible seals and non-frangible seals in the same step during manufacturing is how the Burst Pouch® separates itself from every other frangible seal manufactured in the marketplace today.
Burst Zone Sealed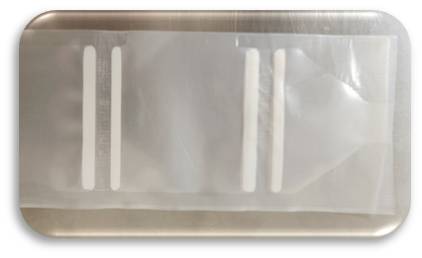 Our process produces a "burst zone" that allows any heat seals made within the boundary of the zone, to become frangible. All Burst Pouch® seals are formed from one tool providing outstanding repeatability and consistency over 1000 impressions or 10 million impressions.
Burst Zone After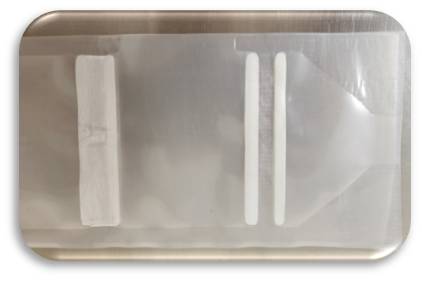 As our "Burst Zone" process does not interfere with the fusion seals installed on the outer edges of the pouch, there is zero impact on MVTR or WVTR rates of a given pouch structure. We can install our "Burst zones" into a variety of structures with the same reliability and repeatability, run after run after run.
Burst Zone In Action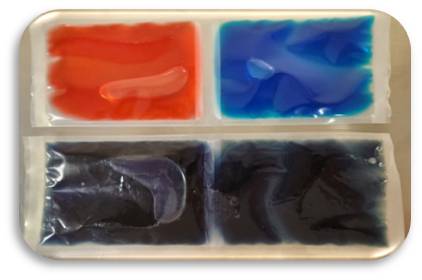 A frangible seal is installed across the pouch separating part A from part B, requiring deliberate pressure to burst the frangible seal allowing both components to mix.
---
BENEFITS OF USING BURST POUCHES®
Sustainability
A Sustainable solution for the future as the world becomes increasingly concerned about the environmental impact of packaging waste, our flexible frangible packaging stands out as a sustainable solution. We understand the importance of reducing not only plastic waste, but all waste in general. By choosing our flexible frangible packaging, you can showcase your commitment to sustainability and align your brand with the values of your environmentally conscious customers. Together, we can make a significant difference in reducing the environmental footprint of packaging materials while delivering outstanding quality and functionality. Join us in shaping a greener future with our flexible frangible packaging.
Fully Customizable
The fully customizable Burst Pouch® revolutionizes the packaging industry by offering unprecedented versatility and tailored solutions to meet diverse consumer needs. Utilizing advanced materials and cutting-edge production techniques, these bags can be seamlessly adjusted in size, shape, and functionality, ensuring optimal packaging for a wide range of products. With the ability to incorporate customizable features such as tear solutions, moisture protection, chemical protection, oxygen protection, and even unique branding elements, manufacturers can now provide flexible frangible bags that not only safeguard the contents but also enhance the overall consumer experience. Overall, the fully customizable manufacturing of flexible frangible bags offers a high level of flexibility and control, allowing businesses to create packaging solutions that meet their exact requirements.
Higher Profits
The financial benefit of employing self-contained, separated, and protected components until they are ready to be mixed is the reduction of potential losses and waste. By keeping different components isolated until they are needed, the risk of contamination, degradation, or expiration is minimized. This ensures that each component remains in optimal condition and retains its full value until it is combined or utilized in the final product. Consequently, companies can avoid unnecessary expenses associated with discarding contaminated components, leading to improved cost-efficiency and higher profit margins. Additionally, this approach enables better inventory management and reduces the need for frequent replenishment, further optimizing financial resources.
---
Eastern States Packaging manufactures the Burst Pouch® with a selection of hundreds of standard design layouts and dozens of different sizes and styles of dispenser tips, including luer tip syringe applicators which allow for pin-point accuracy. The Burst Pouch® is fully customizable and limited only by the creativity of the designer.
Eastern States Packaging stocks a series of high barrier foil laminations as well as our flagship clear laminate that outperforms anything in the market today when it comes to hard to hold chemical containment.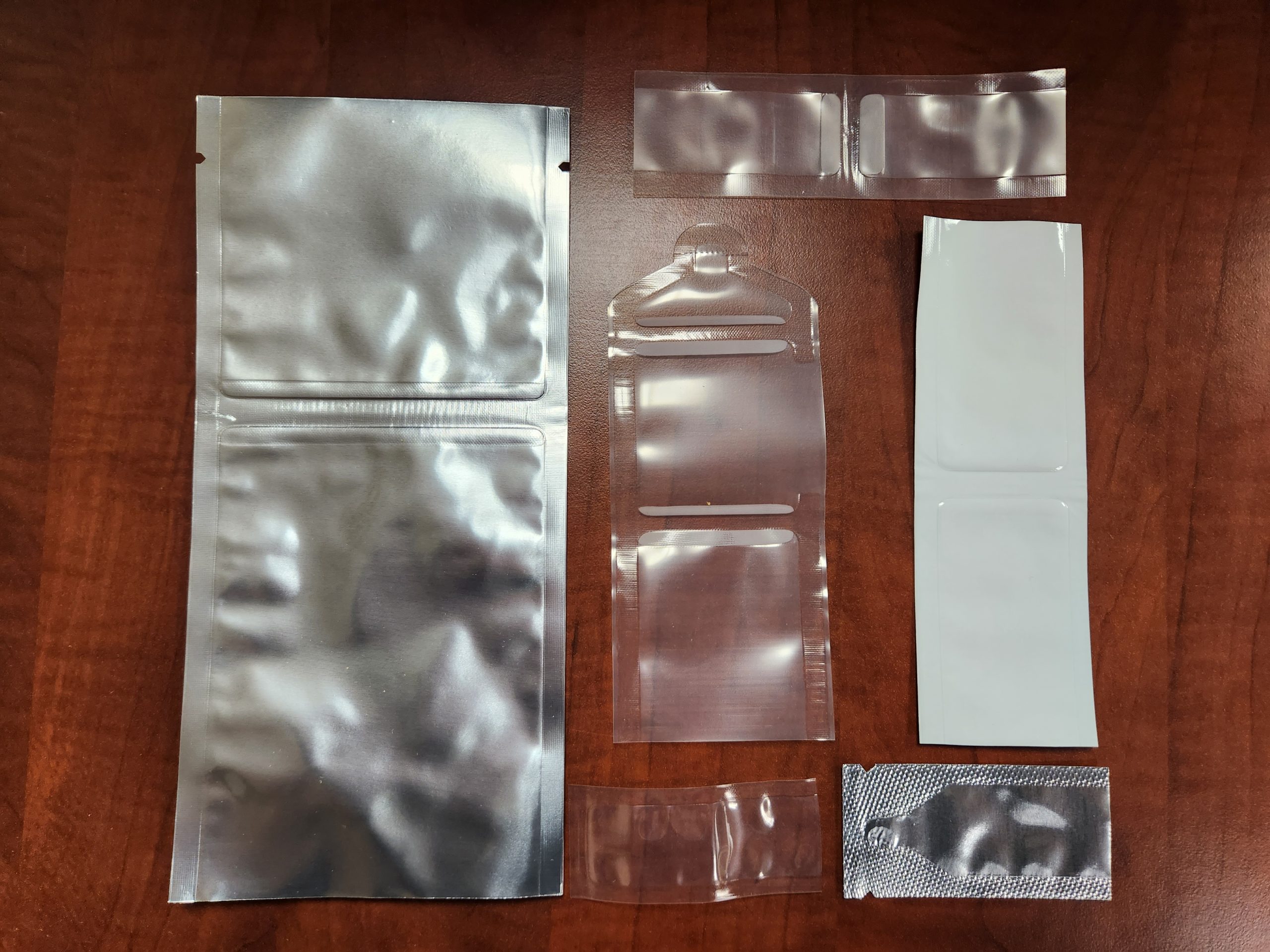 Our technology has been employed in the medical industry, industrial and consumer markets, even making the trip to the International Space Station, all with unrivaled success.